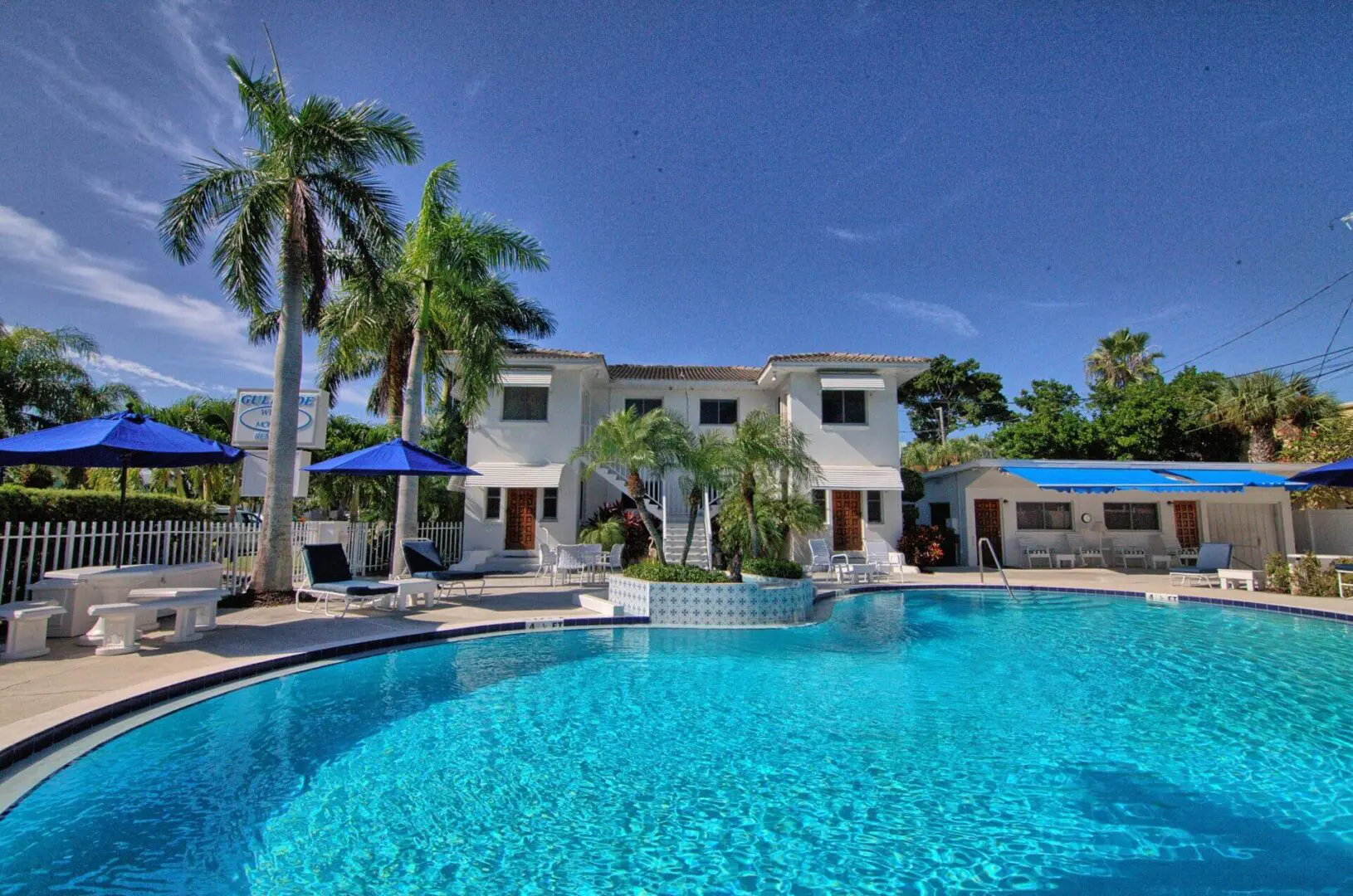 Gorgeous Hotel Rooms With
Modern Amenities
The ocean stirs the heart, inspires the imagination, and brings eternal joy to the soul.
Boutique Hotel in Saint Petersburg Beach.
Gulfside Resort offers a variety of guest suites to make your visit perfect. Whether you're planning a business trip, romantic getaway, or family vacation, we can help make your Gulfside Resort vacation memorable with our comfortable Florida accommodations.
Please note that there is no smoking on the property.
Amenities Include:
Our spacious one-bedroom suites are beautifully appointed and offer all the comforts of home. Each suite includes a fully equipped kitchen with all the utensils that allow you to prepare food, a living room area with a flat-screen television with a variety of programming options, and high-speed internet.
Our efficiencies offer a compact design, that won't break the budget and is ideal for up to two people. Creatively incorporating the best amenities in a compact package, this cozy space features a queen-sized bed, a small dining area, and a fully equipped kitchen. Perfect for a solo traveler or couples who love being close.